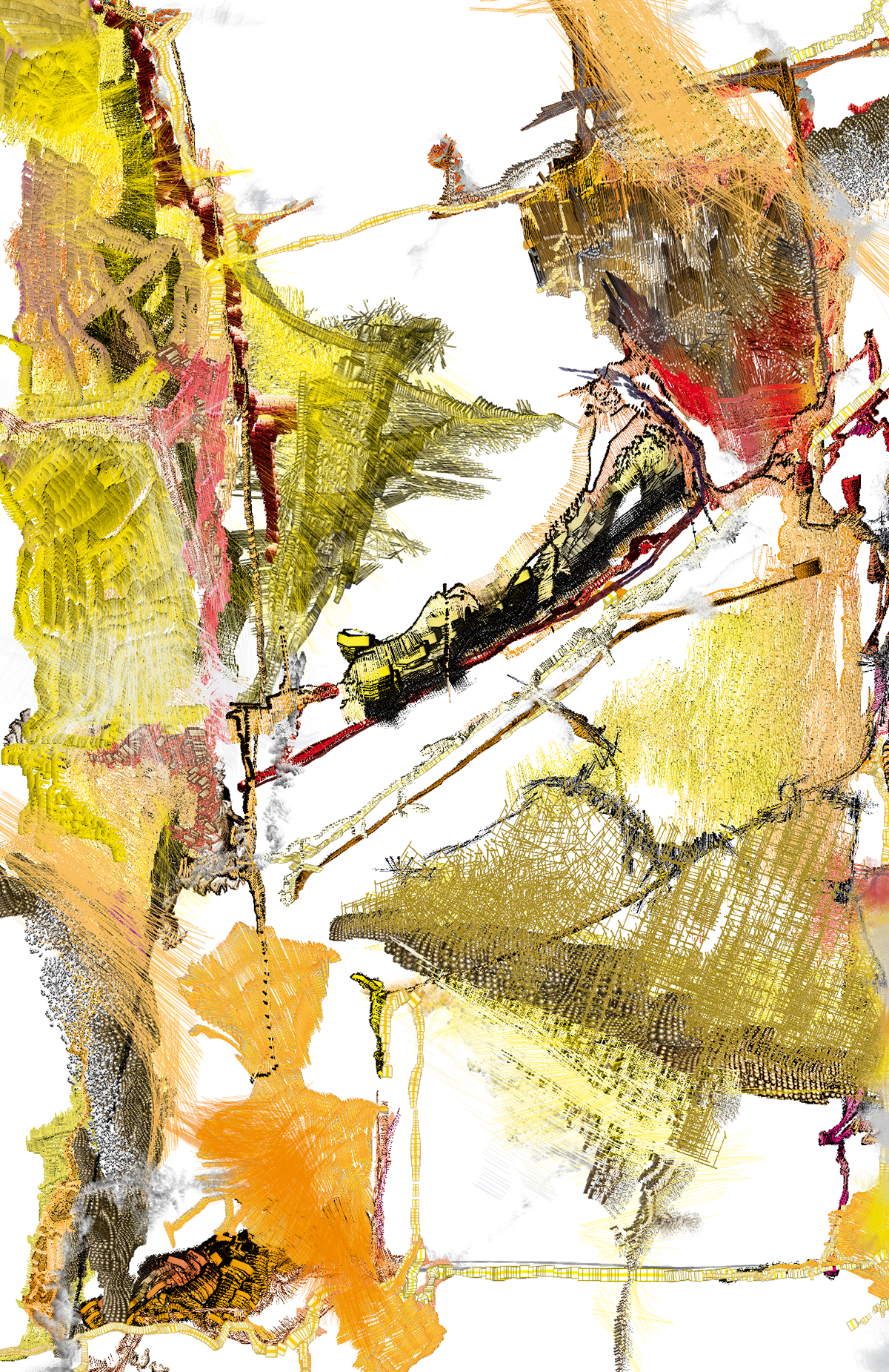 my digital paintings can be understood as a kind of icon archive. The first step in my image production is the accumulation of symbols. The image quotes are converted into thumbnails on the computer. I draw on the monitor with this bundle of icons. The visual information is recreated while painting and becomes abstract painting formations.
Seen from afar, they look organic. When approaching the body of the picture, one discovers the painted information. A computer program replaces the classic materials of painting. The pictorial symbols become colors, pasty or translucent, creating a contemporary form of painting in which the brushstrokes are full of information.
the hustle series of paintings was created from hastily produced analogue preliminary drawings. My choice of subject became a mixture of the terms hurry, crowd, excited society as well as the terms dispute, color and excess.
Four pairs of images are created, each in one colour. One pair in magenta, one in yellow, one in green and one pair in grey. Each picture has the format 130/85 cm and is subject to the goal of excessive filling with picture quotations.
hustle 2, series/digital drawing on paper, 130/85 cm, 2018-2022.