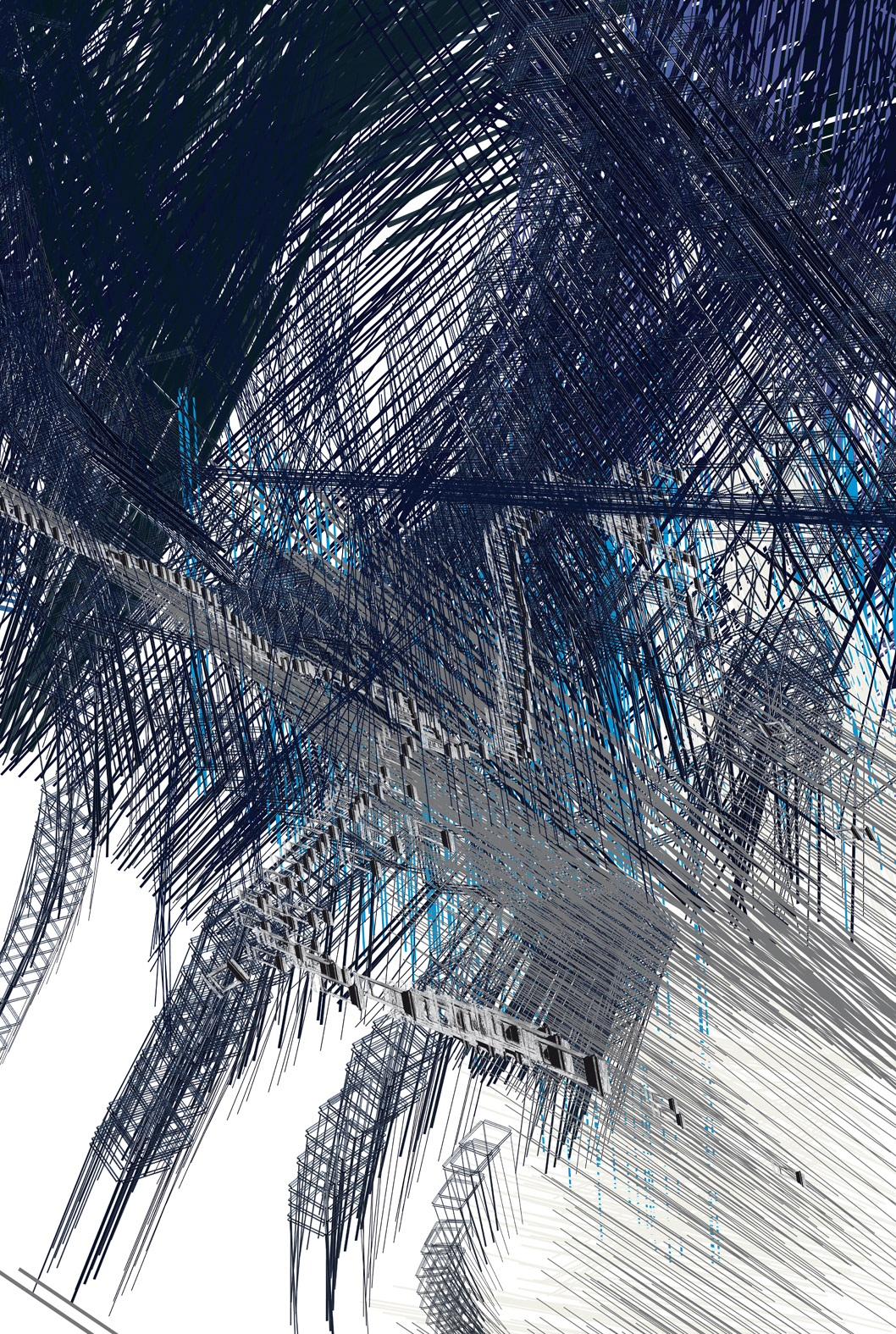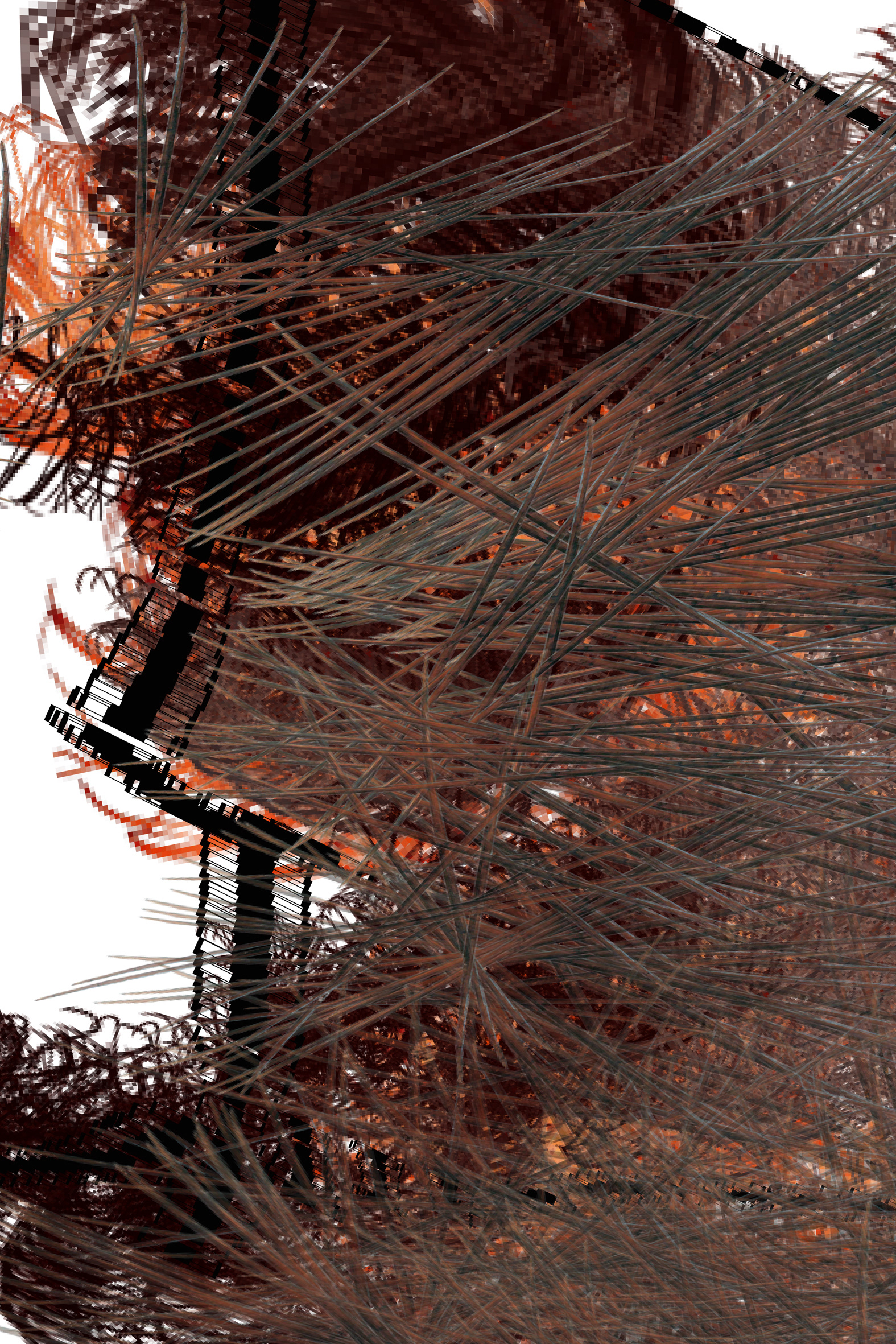 my digital paintings can be understood as a kind of icon archive. The first step in my image production is the accumulation of symbols. The image quotes are converted into thumbnails on the computer. I draw on the monitor with this bundle of icons. The visual information is recreated while painting and becomes abstract painting formations.
Seen from afar, they look organic. When approaching the body of the picture, one discovers the painted information. A computer program replaces the classic materials of painting. The pictorial symbols become colors, pasty or translucent, creating a contemporary form of painting in which the brushstrokes are full of information.
in the case of the transit series, I chose excerpts from various digital works and combined a small-format series of drawings. It is printed on fine art paper.
transit, digital drawings on paper, 60/40 cm, 2013.